Our Story
Our co-founders, Daniel Jones and Michael Brown, were still at university when they saw an opportunity in the market. They saw potential in how technology could dramatically improve the experience of ordering a takeaway.
"We weren't necessarily looking to start our own business. We just loved food, and being able to get a takeaway was a treat. We wanted to make getting that treat easier, and then we wanted to share it with everyone else."
Michael Brown - Co-founder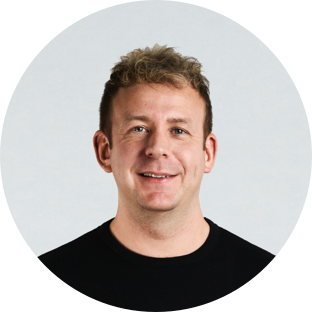 Scoffable launched in 2010 with just ten takeaway partners in West Lothian.
Fast forward to today and our technology has helped millions of meals get delivered quickly, easily and safely.
We're still headquartered in Livingston, but we now have teams focused on technical development, customer support, and partner success. As a result, we help more than 600 restaurants and takeaways across Scotland thrive, and we're growing every day.
"Our whole business model is based on helping our customers. Our teams work hard every day to continually improve our service, so that it's easy to use, safe, and convenient. It doesn't matter whether you're the one ordering, or the takeaway cooking the order, we're alongside you, making sure it all goes smoothly."
Daniel Jones - Co-founder